We are proud to announce that Bilbo Blogger reaches its first stable 1.0 version, a.k.a "Greenway".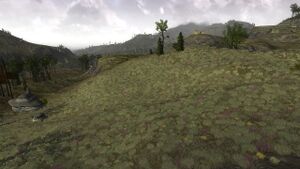 The Greenway
What's new in version 1.0?
There is just one new feature in this release, A cache system for links used by user, for later use. Other changes are some fixes and improvements from previous Beta release. Some of them are:
Fix a bug in setting timestamps on post creation, for WordPress and Movabletype APIs. (bug #407192)
Fix the Blogger1 API problem on fetching posts in some non-Latin languages.
Better error messages on Add new blog dialog.
Paragraph spacing in visual editor missing by default, FIXED. (bug #387578)
Made compatible with Windows XP, and make a package for it.
Remove local post deletes unconditionally, FIXED (bug #405142)
Fix a bug on Toolbox show/hide functionality.
Add an option to bilbo configuration page to enable/disable spell checking by default.
Thanks to whoever tested it, and reported bugs.
Bilbo On Windows
We have good news for Windows users now! The Windows executable file is available here, and we placed an article about installing it in Bilbo wiki. You can get the source code and binary packages from download page, as well as before.
Download Bilbo
You can get the source package from here, and install it in 3 easy steps. Or you can wait for maintainers to build packages.
Need help?
You can find some useful information in Bilbo wiki, and there is a forum here to ask your questions from other users. Also you can report bugs to https://bugs.launchpad.net/bilbo and help us too!
Contribute in Bilbo development
There are many ways to contribute, such as: